---
---
About us

EDCG-Informatica is an IT services company that provides consulting and comprehensive software solutions to foreign and Romanian companies


We are implementing state-of-the art software solutions and provide integration services to the business community in an effort to maximize its potential


We help businesses identify how the Internet can be used for their competitive advantage; then use our expertise in creative design and systems engineering to help our clients to take advantage of this opportunity - fast and cost effective.
---
EDCG - Informatica SRL is inheriting (1998) the software division of the company set up in 1990 as EDCG - Electronic Design & Consulting Group SRL supplying from start its well known traditional reliable complete software services (distribution, development, maintenance) in the following areas:

real time
communications
computer aided design
GIS applications

Immediately after creation EDCG-Informatica developed its activity by broadening the offer to foreign and Roumanian customers for:

Outsourcing
Customer specific application development
Technical support
Personnel delegation

in several new software development areas as, for example:

database
internet/intranet, e-commerce.

The personnel of EDCG-Informatica acquired during its 10 years work in the software development business a big experience in working as a general contractor for Romanian and international projects, organizing new joint ventures, and even working with freelancers.
---
---
Our staff acquired a big experience in cooperating with foreign and Romanian partners.

We established at the end of 1990 a French-Romanian joint venture: EWIR - Est West Informatique Roumanie SRL for database (financial) application.

In 1999 we established, in cooperation with the French company FS2I, a company involved in CAD application development for the construction industry. The company, called LOGITRAM Romania, was established using the PHARE JOP program.






---
---
EDCG Informatica standardized its development procedures, testing and documents using as source papers IEEE/ANSI, ISO and SEI CMM standards.

The methods used are J. Rumbaugh's OMT and UML
---
---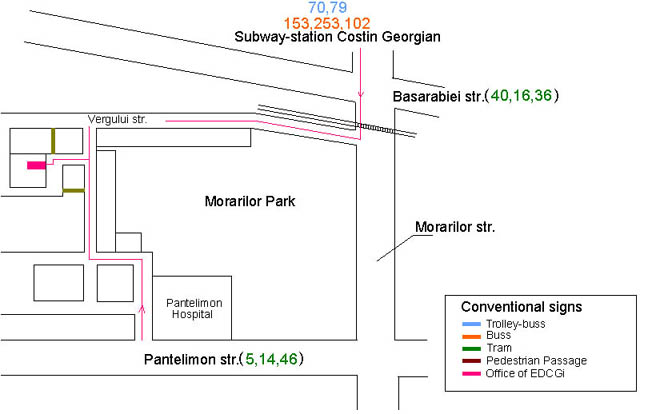 ---
You can find us at:
Software development office:
Cluceru Sandu str. 2

Tel. + 040 01 255 57 31
Fax. + 040 01 255 57 32
e-mail: costin@edcgi.ro

---
---
- Time and material - per project
- Fixed price - small projects
- Annual development teams (including team assembly and management)
- Facility management









---













---
























































































The Staff of EDCG-Informatica graduated from the "Politehnica" University Bucharest (Computer Sience & Automation, Electronic & Comunication Engineering departments) and from the Academy of Economic Science Bucharest - Department of Informatics.
All staff members speak English, some of them speak French and/or German too.


| | |
| --- | --- |
| | |








---













---








































































---
Environments
MS Visual Studio
SL-GMS
Photon Aplication Builder WEB Servers
Microsoft IIS
Netscape
Apache
Operating systems
Windows 2000/NT
Windows 95/98/ME
Windows CE
Linux
Solaris
OS/2
Computer Languages
Visual FoxPro
Visual Basic
Visual C,C++
Visual Java
Watcom C,C++
HTML/DHTML,XML
SQL
Delphi
Perl
Intranet/Internet techniques
JavaScript
VBScript
EJB
Java applets & servlets
CGI
ISAPI/NSAPI/GWAPI
ASP
Cold Fusion
WAP
Database
Xbase
Microsoft Access
Oracle
MS SQL Server
MySQL
---
---